Hello.....my name is Alan Rayment and I was born in Stretford near Manchester (1915). I attended Urmston Grammar School from 1927.
I was in the Territorial Army and in 1939 I joined the 209 Anti Aircraft Battery - 73rd Regiment of the Royal Artillery. During the Second World War I was on Anti Aircraft duties.
I have lived and worked in Wolverhampton and Teddington. I moved to the Portsmouth area in the early 1970's. I am a retired Civil Servant and a keen sports person. These days my interests include swimming, bowls, bridge and writing.
Your can read about my life in my book "It Happened To Me".
Newspaper item (May 1999).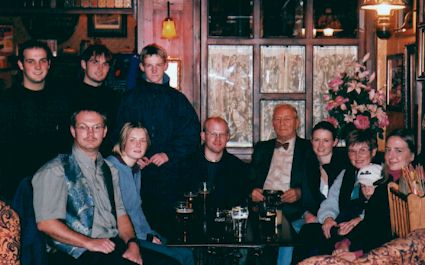 November 2000 - 85th Birthday
---

View My Guestbook
Sign My Guestbook

You can read more about my family at Andy Rayment's Home Page.